Special Economic Zones offer governments a bridge to smart crypto regulation says Jin Gonzalez, Chief Architect of Oz Finance.
There has been a spike in cryptocurrency adoption over the last couple of years. This has led both banks and governments to rethink policies on how to approach the vastly deregulated and decentralized space.
El Salvador shocked the world last September when it announced that Bitcoin would officially be a legal tender, making it the first country to designate a cryptocurrency as such. The small Central American nation followed that up with other ambitious crypto-related goals that included a "Bitcoin City." 
However, half a year into El Salvador's Bitcoin marriage, the honeymoon phase already seems to have ended. While citizens and economists alike were excited about President Nayib Bukele's crypto-friendly initiatives, both now have plenty of criticism on how the government planned and unveiled its grand Bitcoin scheme. Eager Salvadoreans quickly became disgruntled with the government's rush-to-market launch and its endless technical and logistical problems. It seems that politics and expediency outweighed the need to cautiously conduct research and formulate realistic, rather than idealistic, regulations. 
El Salvador's botched – perhaps – Bitcoin plan could be a warning or a lesson to other governments. After all, the industry is still tarnished by scams and fraud, which occupy much of governments' concerns when considering regulatory actions. Just recently, two men in the U.S. were charged with fraud and money laundering over an NFT rug-pull scheme, in which they pocketed over $1 million. And that is just one of the many scams, which cost investors and users some $14 billion in 2021.
Absent regulations
Apart from being associated with criminal schemes, the lack of clear and unified regulations in the blockchain space is also a stumbling block on the path to widespread adoption. Yes, some crypto enthusiasts fervently oppose regulation, but a smart playbook for the industry would actually be quite beneficial for everyone. 
Greater regulatory guidance, if well-targeted, would have greater effectiveness to clamp down on businesses and developer teams who attempt to rip off investors through fraudulent token launches and other scams. Regulatory sandboxes and a clear tax regime with low rates are steps that would benefit all parties. Additionally, regulators should engage in a dialogue with industry leaders, enact proportionate laws, and recognize the technological reality that blockchain provides. 
Special Economic Zones
While governments observe El Salvador and ponder how to regulate cryptocurrencies, special economic zones (ecozones) present a unique opportunity to combine industry growth with local economic growth. An ecozone is a designated area within a country that comes under different economic regulations than the rest of the country. Ecozones typically provide business-friendly regulations to attract international businesses and investors. 
Since ecozones already operate under their own regulations, to a large degree independent of their host country, they can serve as a sandboxed environment in which governments can try out innovative regulatory frameworks to figure out how to go about regulating digital assets and blockchain-based businesses and activities. In this sense, ecozones would serve as a regulatory launching pad, ora siloed playground for testing regulatory regimes, ideally, on a path towards full regulatory control across a given country.  
The United Arab Emirates and the Philippines are two examples of countries that have passed legislation that provides clear regulatory cover for blockchain-based operations and digital assets. This path, rather than prematurely imposing a digital currency on its population, is what governments across the world should look to. Through regulatory cover, certain ecozones in these countries enable companies using blockchain technology to set up shop more easily in these business-friendly commercial hubs.   
Special Economic Zones: Progressive regulation
In fact, in the Philippines, Oz Finance is collaborating with an ecozone, the Freeport Area of Bataan (FAB), to enable utility through tokenization by leveraging regulations, specifically through the passing of Republic Act 11453. The legislation was passed by the Philippines government, which recognized the need for progressive blockchain and crypto regulations to help usher the nation into the digital economy.  
By collaborating with FAB, Oz Finance empowers individuals and corporations to benefit from tax-free living, privacy protection, and regulation-light living through a simple staking agreement for Oz's utility token, TOTOZ. Its objective is to provide asset protection and tax reduction for the general digital asset community.  
In FAB, OZ's first partner ecozone, Oz is providing a blueprint for ecozones to harness blockchain technology and its unlimited potential to fuel economic growth. Oz's main goal is to utilize the business-friendly environment of ecozones to unlock new business opportunities, provide capital and credit, and grow communities centered around ecozones and powered by its utility token.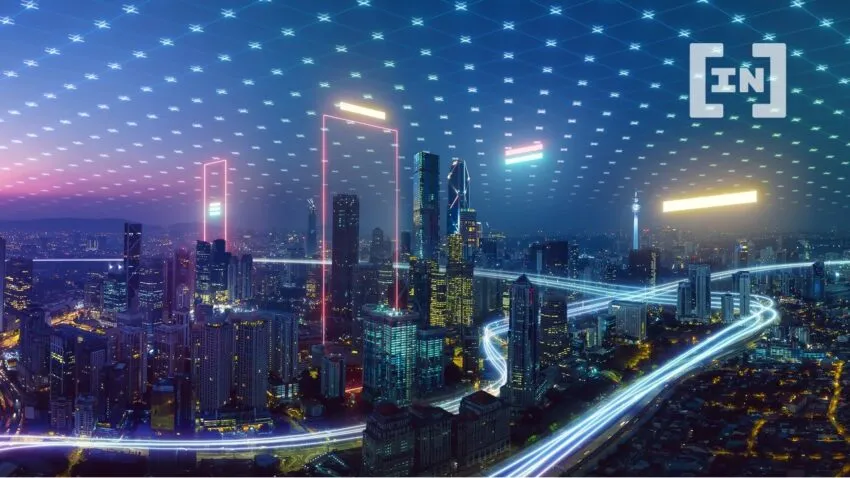 The blockchain factor
Blockchain has unequivocally demonstrated that it is a force to be reckoned with and that it can revolutionize multiple industries. In order to speed up the revolution, the blockchain community needs to advocate for smart and reasonable regulation, with the understanding that regulation is key in onboarding. 
A foothold in ecozones is just one solution that could work toward addressing these roadblocks. However, the benefits it can provide are abundant. With about 5,400 ecozones globally, all countries that control any type of special economic or free-trade zone would be wise to explore the idea of making room for the blockchain industry. Laws and policies that provide a regulatory playbook for digital assets and blockchain activities would be a great first step. 
About the author:
Jin Gonzalez has established six startups over the years, including two successful exits. Prior to founding Oz, a digital assets project with the aim of connecting a network of special economic zones across the globe, he was responsible for pioneering the adoption and embracing of blockchain technology at the Union Bank of the Philippines, as their Director of BD, Fintech, and Blockchain. Gonzalez is also the Executive Director of the Distributed Ledger Association of the Philippines. 
Got something to say about Special Economic Zones or anything else? Write to us or join the discussion in our Telegram channel. You can also catch us on Tik Tok, Facebook, or Twitter.
Disclaimer
All the information contained on our website is published in good faith and for general information purposes only. Any action the reader takes upon the information found on our website is strictly at their own risk.