NBA Top Shot dropped further in sales volume during March – down 50% from Jan.  
March proved to be a difficult month for several areas of the crypto community, with non-fungible tokens (NFTs) becoming more vulnerable than ever. NBA Top Shot generated around $29 million in sales volume for the third month of 2022, based on Be[In]Crypto Research. 
Top Shot is a non-fungible token (NFT) marketplace where fans can buy, sell and trade NBA moments, which are packaged highlight clips that operate like trading cards. In the same way that basketball enthusiasts collect physical items, Top Shot effectively brings that experience into the digital realm, where users are banking on the value of their highlight collections increasing over time.
Sales volume was down in Febru 222, too. The total sales volume generated throughout the second month of the year was approximately $47 million. In the space of 31 days, sales volume fell by 38%.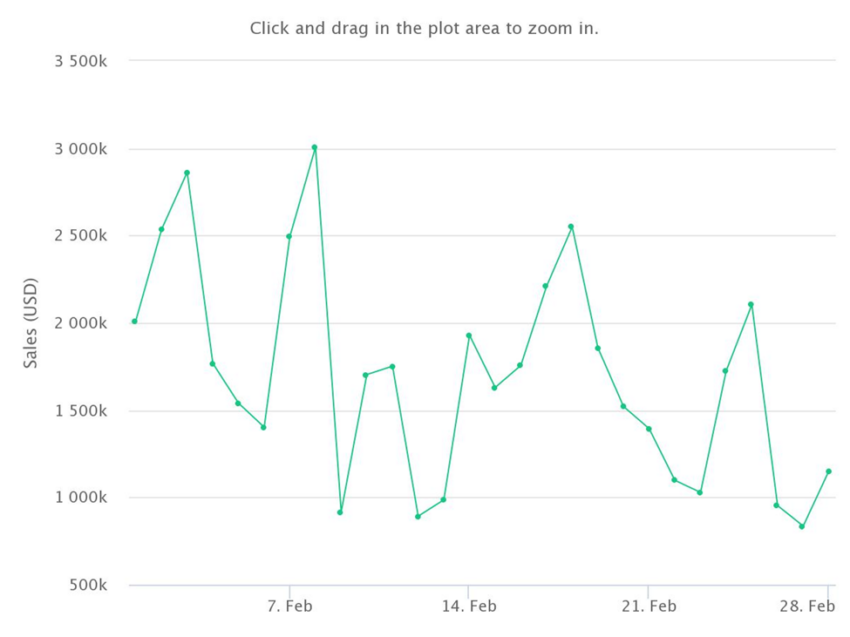 NBA Top Shot sales volume lower than most months in 2021
The drop in volume could impact the future sales of digital collectibles from NBA Top Shots as competition mounts to dethrone Bored Ape Yacht Club (BAYC) and its sister project the Mutant Ape Yacht Club (MAYC) at the top of the sales charts.
NBA Top Shots experienced an 85% decrease in year-over-year sales in March 2021. The total sales volume was around $208 million.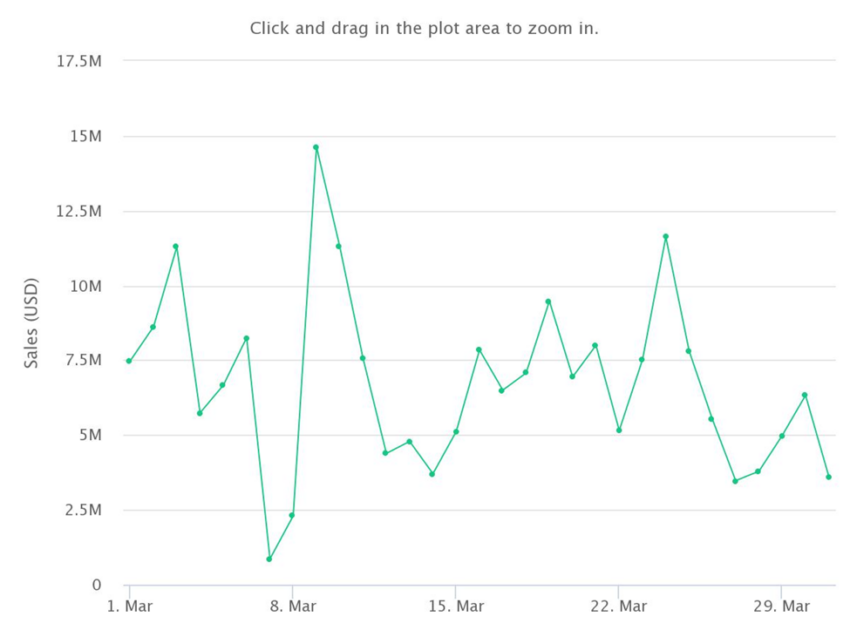 The difference between March 2021 and March 2022 was $178 million. 
After reaching an all-time high of $224 million in sales volume in Feb 2021, NBA TopShot has been on a downward spiral. 
There was a 63% drop in February 2021 volume to approximately $82 million in April 2021. 
The total sales volume for May 2021 was in the region of $40 million rising 11% to close June at $45 million. 
After going through a period of decline, NBA Top Shots ended in December 2021 with a sales volume of around $38 million. 
Be[In]Crypto Research concludes that there was a huge drop in March 2022's sales volume due to decreasing unique buyers which reflected negatively in the total transaction counts of NBA Top Shots. 
Disclaimer
All the information contained on our website is published in good faith and for general information purposes only. Any action the reader takes upon the information found on our website is strictly at their own risk.